Skip the crowds and celebrate your love with a fun and romantic Valentine's Day at home. Check out some of our favorite Valentine's date ideas: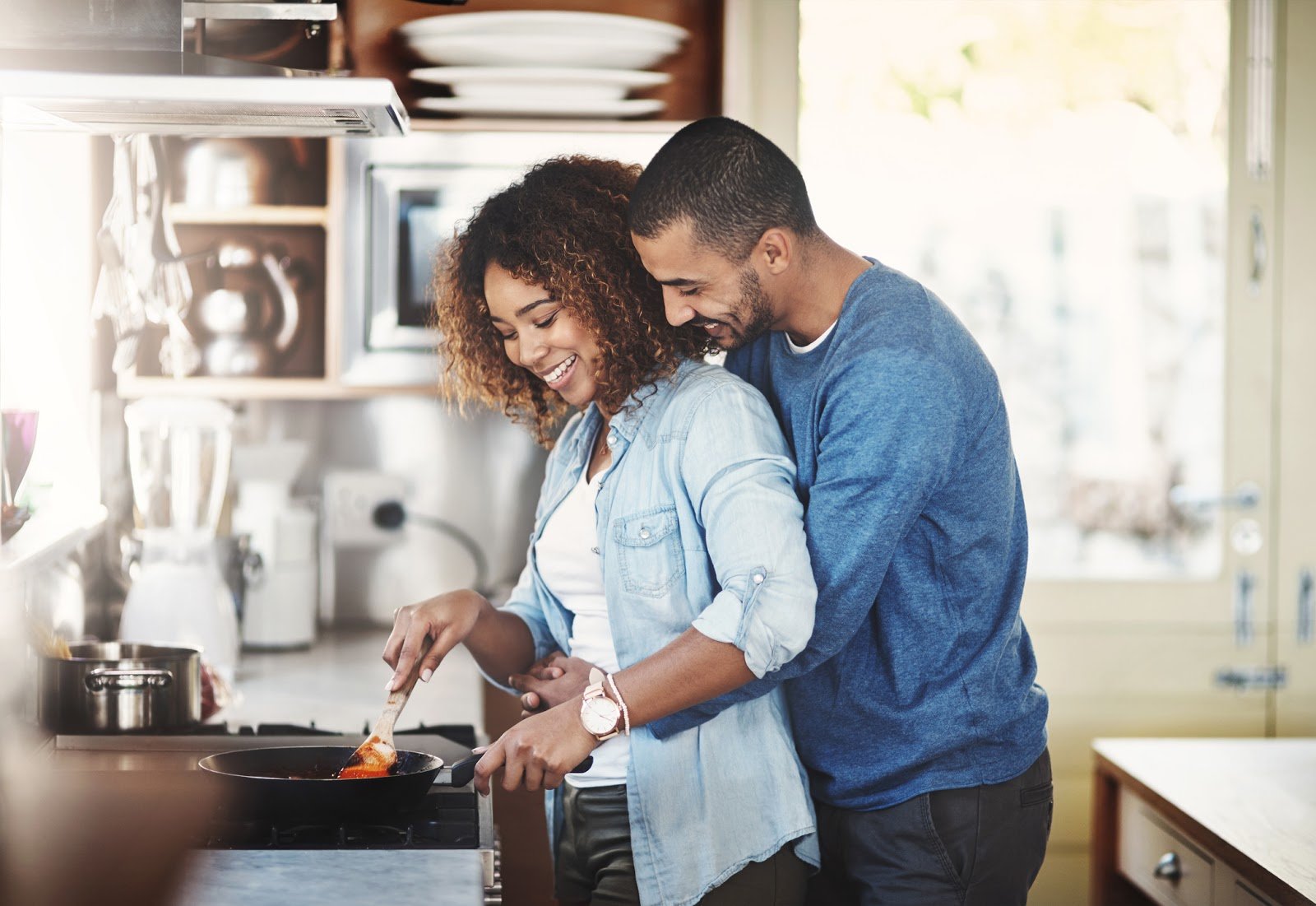 Cook A Romantic Dinner Together
Cook a romantic dinner together. Check out some of our favorite Valentine's Day recipes here. Once you're done with dinner, be sure to finish it off with chocolate-covered strawberries from our bakery and some champagne. Don't forget to set the table with a beautiful floral arrangement from our floral department!
Make Dessert Together
Surprise your loved one with dinner and make dessert together! Homemade ice cream, baking cookies, melting some fondue or making at-home s'mores are all great ideas for things you could make together. Not big on cooking, but still want to enjoy an at-home dessert? Pick up a bunch of different chocolates from our candy aisle and have an at-home chocolate tasting.
Breakfast in Bed for Dinner
Want to try something different for dinner? Try having 'Breakfast' in Bed. Get cozy in your favorite pj's and work together to make all of your favorite breakfast foods. Try these Lemonade Poppy Seed Pancakes from A Pleasant Little Kitchen. Savor all of the joy of eating breakfast in bed without being in a rush to get up and start your day.
Picnic Under the Stars
Take a romantic getaway to your own backyard! A picnic is always a great date idea and waiting until the stars come out takes the romance up a notch. Grab a couple of blankets and put together a spread of meats and cheeses from our deli and bread from our bakery. Be sure to throw in a bottle of your favorite wine or champagne to enjoy as you relax together.
Have An At-Home Movie Night
Take a classic date night home by watching your favorite romantic movie from the comfort of your own couch. Don't forget to stop by our store to stock up on all of your favorite movie snacks like candy and popcorn to enjoy while you watch. Take the fun up a notch and transform your living room into a fort with pillows and blankets to make it extra cozy.
No matter what your Valentine's Day plans look like, we have everything you need to celebrate. Shop online or plan your trip today.
Looking for some floral ideas for this Valentine's Day? Be sure to check out our Valentine's Day Themed Floral Arrangement blog.