There's something charming and warm about keeping the holidays simple and sweet. By keeping your decor modest and your flavors homey, you can cultivate a gathering that honors what the holidays are all about: spending quality time with those you love. Albertsons has everything you need to host an event full of holiday tradition with festive floral designs, homemade baked goods, and an à la carte holiday menu to help you spend less time in the kitchen, and more time with your guests. Follow this guide below to set your holiday table for a fun and memorable Christmas your guests will never forget.
__________________________________________________________
Choose Cozy Colors and Patterns
A traditional Christmas is Christmas in its truest form. Utilize glowing shades of red and green as well as plaid patterns for a look that brings back warm childhood memories of Christmas' past. Use brightly-colored plates on top of white chargers and tie your silverware and napkins together with a piece of twine to bring it all together. Finish off your place setting with candles to complete the atmosphere of a fantastic holiday themed room.
Holiday Pro-Tip: Make Christmas a little extra fun for everyone by swapping your tablecloth for a sheet of butcher paper and crayons. As an added bonus, it will also keep children's hands busy once they're done eating. Click here to download our FREE coloring sheet and place one at each child's seat— you can thank us later!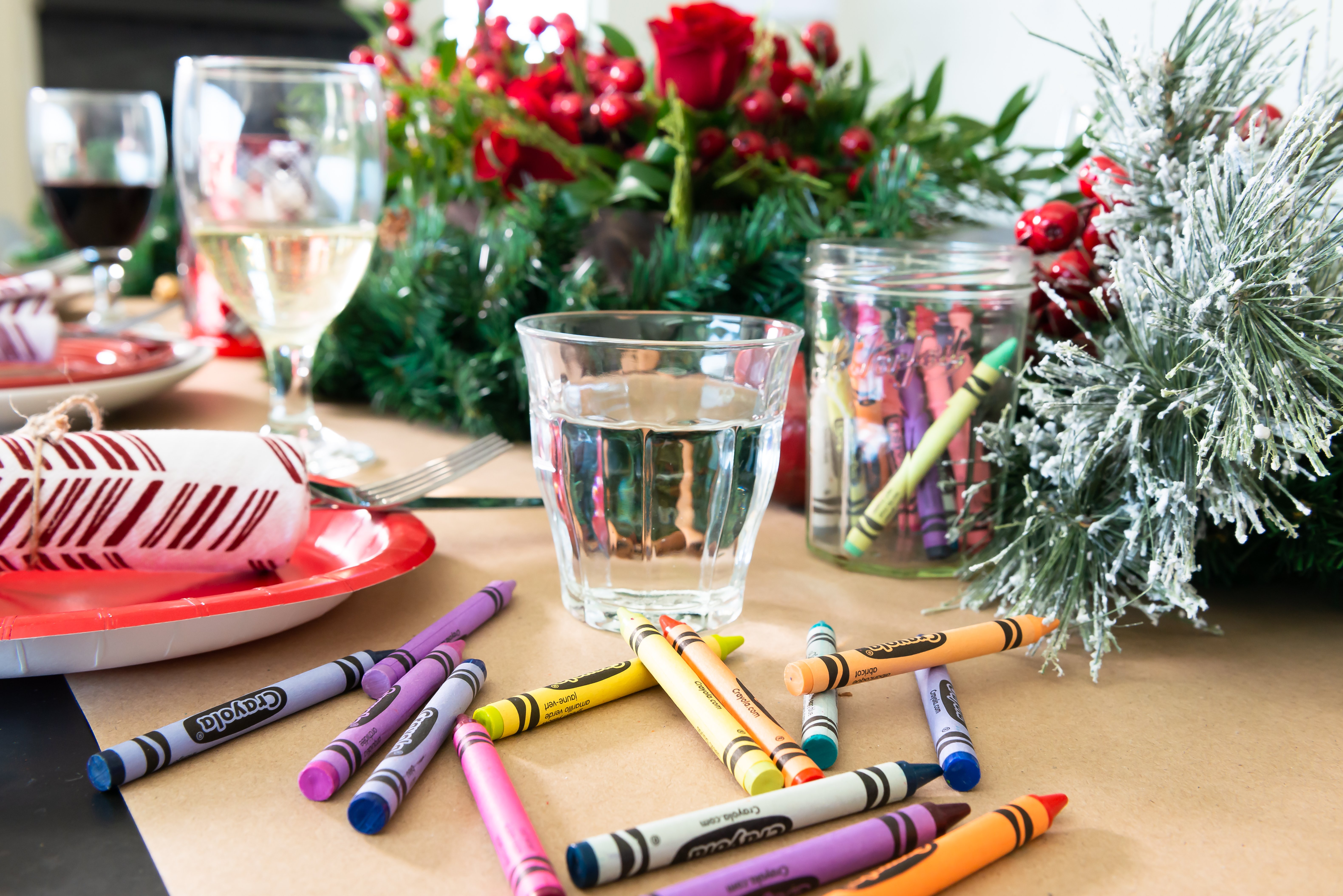 Use A Little Greenery
A bouquet of bright, red roses with an evergreen table runner will not only pop but also continue your theme of holiday colors and textures. Bring out your bouquet even further by centering it on the table and covering the vase with long sprigs of evergreen. Accent with brightly-colored winter berries and you're done!
Holiday Pro-Tip: Elevate the look of your arrangement further by adding white lilies to the table. Ask your floral designer to put together a custom bouquet that's just right for you.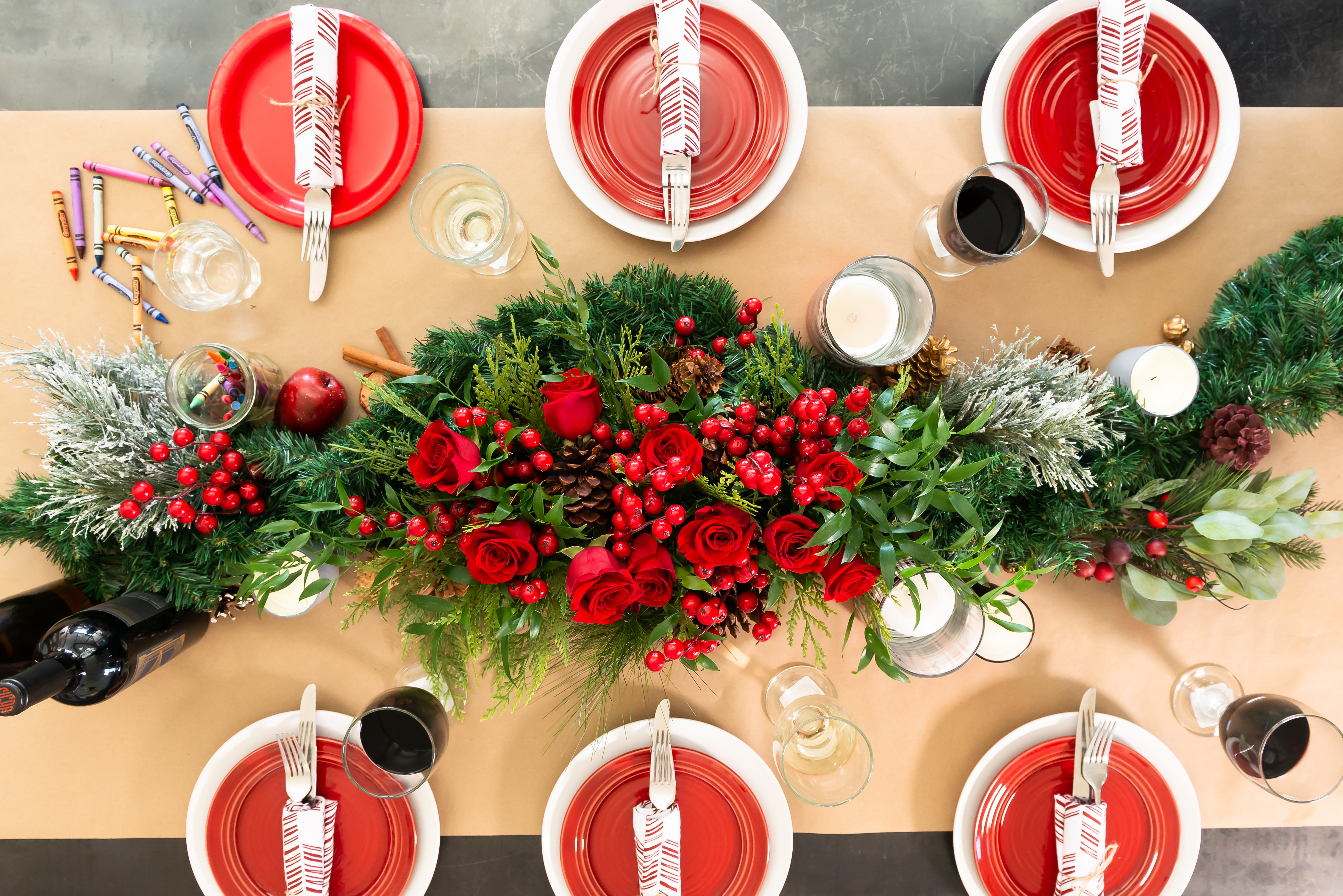 Make Albertsons Your Holiday Headquarters
Before you jump right in to start cooking, there's shopping to do! Shop for your holiday feast from our wide selection of premium ingredients and ready-made holiday meals. Pick out your holiday ham from our meat market and get expert tips and instructions on how to cook and season it to perfection. Don't feel like cooking this year? Purchase our ready-made prime rib dinner with gourmet sides like mashed potatoes with gravy, praline sweet potatoes, cranberry relish, homestyle cornbread dressing, and green beans. You also have the option to just order the sides, if you feel like making the main dish yourself. Whether you opt for home cooking or expert preparation, one thing's for sure: Albertsons makes the holidays absolutely delicious.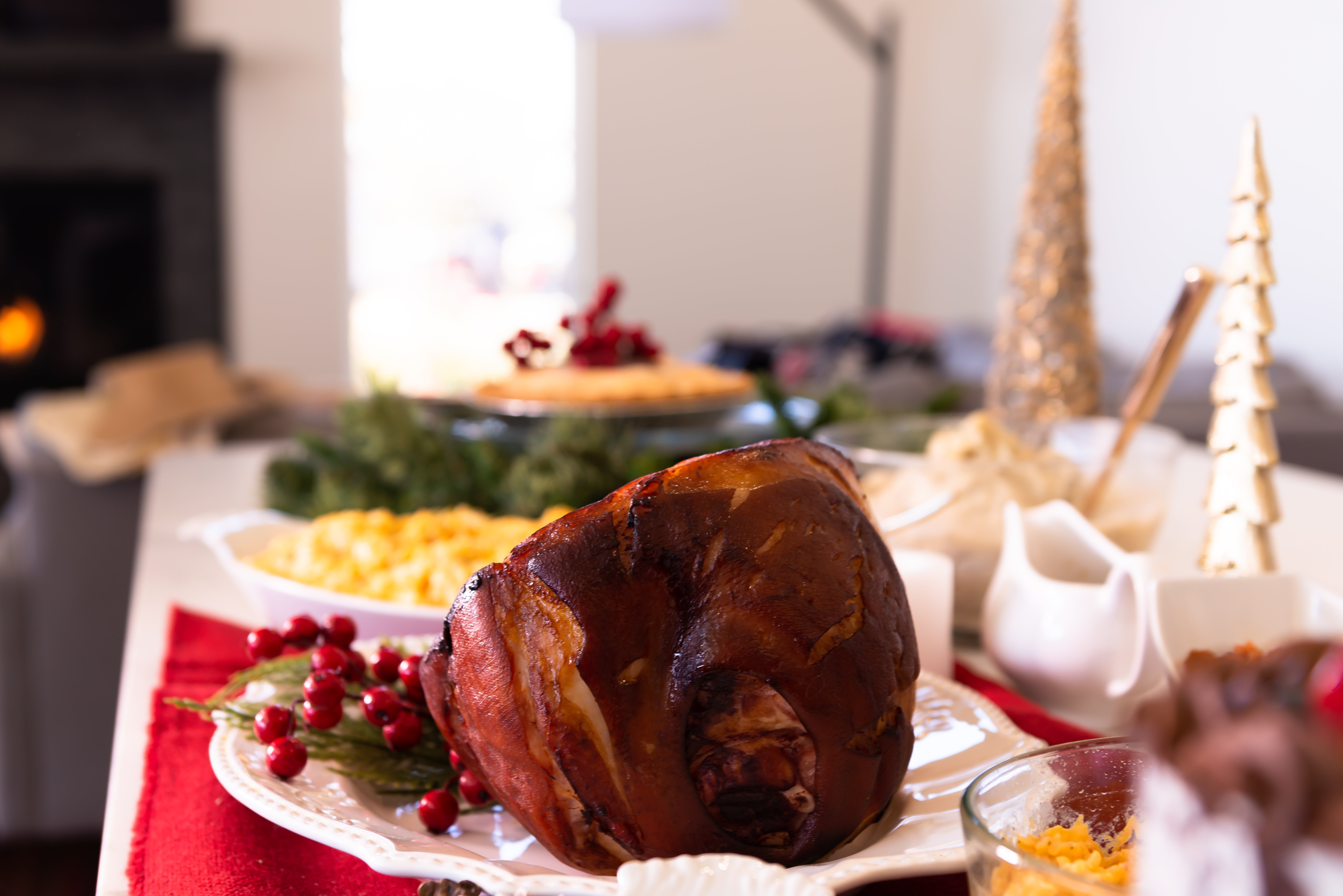 Shop the Holidays
Let's make some Christmas magic. Shop online for your staples, reserve your holiday dinner, or plan your trip to a United Supermarkets near you.